As you can imagine I'm pretty interested in the topic of reading so I'm just going to outline what we've done with our kids so far! My eldest is 6 and no she hasn't finished, or even started, the Harry Potter series. So I'd say she's a pretty typical child.
Both myself and my husband are avid readers so we've been reading to our children since birth, well Peter has since birth I've definitely fallen short on that on.  We have three children and I find reading to a small baby is like banging your head against a brick wall, but it's advised to start early so they get used to turning pages reading from left to right. They say you should point your finger from left to right as you read, something I drop in and out of.
My baby Dougie is nearly 2 and finally we're at a place where reading to him is a joy. He's finishing the sentences and we now have great chats about the pictures. Finally we're getting something back. He's constantly picking up books and asking us to read them. I find reading calms him down if he's cranky and also buys you a bit of rest bite from him hanging off our legs saying 'uppy Mummy'  I find it a good way of teaching him colours and animals etc.  The hits so far have been a baby book with animals in it. Also the Usbourne nursery rhymes book is great. It's full of traditional nursery rhymes and songs, it's lovely I got it as a gift when my 1st was born, it's a bit battered now!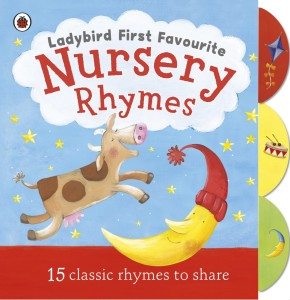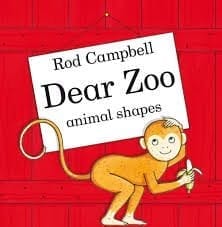 His new favourite is A Squash and a Squeeze I'm pretty sure this is my influence as it's my favourite Julia Donaldson book.  I'm not entirely sure about this as every time I read a Julia Donaldson Book it's my new favourite. While I enjoy the Gruffalo it is my least favourite of her books.
Aoileann is 6, she is in seniors, we still read to her a lot but she does take over occasionally, which is great.  The key here I'm told is to have books everywhere so she has easy access to books.  The teachers advise that the easier the book the better, to build confidence and for her to learn the joy of reading.  So we use the early readers for her and the Usborne hardback ones.  But we still read a lot to her she loves Horrid Henry and we must have read Matilda 3 times this year.  The feminist in me hates all the princesses etc but she really loves it so I do have to waver on this one.  She loves the Rainbow magic books and to be fair to spite myself I do enjoy them!!
I read to them twice a day usually.  Dougie is an early riser so we've plenty of time in the mornings for reading and bedtime stories too.   If we're home at the weekends we'd always manage a sneaky read during the day.   Ben is 4 ½, he's pretty happy with any story as long as he's getting the cuddles!! His favourite at the moment is The Fantastic Mr Fox by the amazing Roald Dahl.
Aoileann is beginning to read on her own now which is great we encourage her and try to make it enjoyable.  I think all you can do is give them as much access to reading and books and hope for the best. My husband is a total book worm and his brothers never read a book and they got exactly the same up-bringing.  So we can only wait and see!!  Since we've brought in the children's books into the shop here I find it impossible to get her out, which certainly is encouraging.